THE ONLINE UNIFORM STORE IS NO LONGER ACTIVE. 
YOU MUST VISIT THE UNIFORM STORE AT THE SCHOOL.
Please contact the uniform store directly before placing an online order as the status is unknown if they're willing to accept online orders for your convenience.
Apparently, it's too complicated to manage the online store which involves the following steps:
Log into Square Order Page: https://squareup.com/dashboard/orders/shipping
Click in the 4 places in the image below (square help menu link)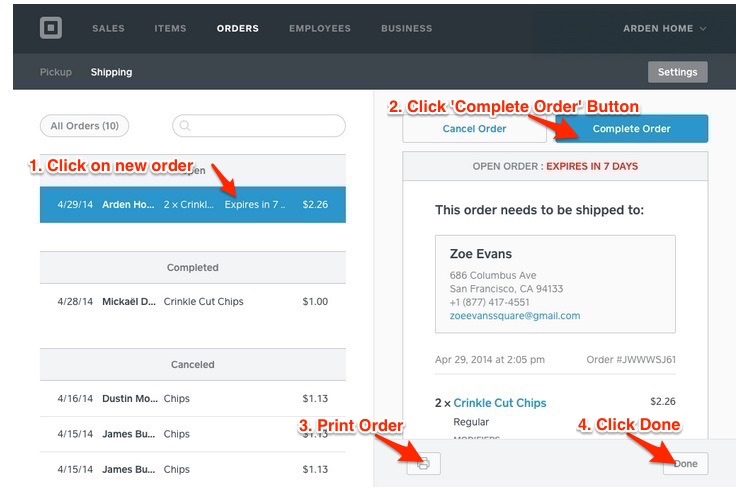 If you'd like to see the online store continue, let the PTA know and perhaps you can volunteer to help with the online store.
It's fairly simple and I'm sure many parents would appreciate your help.
---
Open PTA Online Store in New Window Click->Online Ordering
---